Installing and configuring MariaDB
In this blog, we will get a brief idea on MariaDB, how to install and configure it on a Windows environment.
MariaDB is one of the open source databases that is widely used within industries. MariaDB was invented by Michel Monty Widenius a.k.a "Monty".
Monty invented three major databases product.
All three databases are named based on his three kids.
My (Daughter)
Max (Son)
Maria (Daughter)
There is a relationship between MariaDB and MySQL. At the time when Oracle acquired MySQL then Montey decided to contribute to Open Source on the database space. MariaDB has been created on the open source code of MySQL and the database version started from 5.5 which was the stable version of MySQL (at the time of acquisition by Oracle).
After that, the 5.5 version of MariaDB jumped to version 10.0 because of a need to indicate that it will not import all the features of MySQL version 5.6. The base foundation was made in the year 2012 by Monty, David Axmark and Allan Larsson.
There are some quite big names that are using MariaDB like Google, Mozilla, Wikimedia Foundation, Banks like Barclays and many more.
The main reasons on why to use MariaDB are
Optimizer enhancements
Feature-rich add-ons like spider engines, TokuDB and supports active clustering.
Open Source and driven by the community which brings down to a strategic thought of cost-effectiveness.
Installation of MariaDB
To install MariaDB we need to go the official website i.e. https://mariadb.com/. Open this link on a web browser as shown below and navigate to the Download section.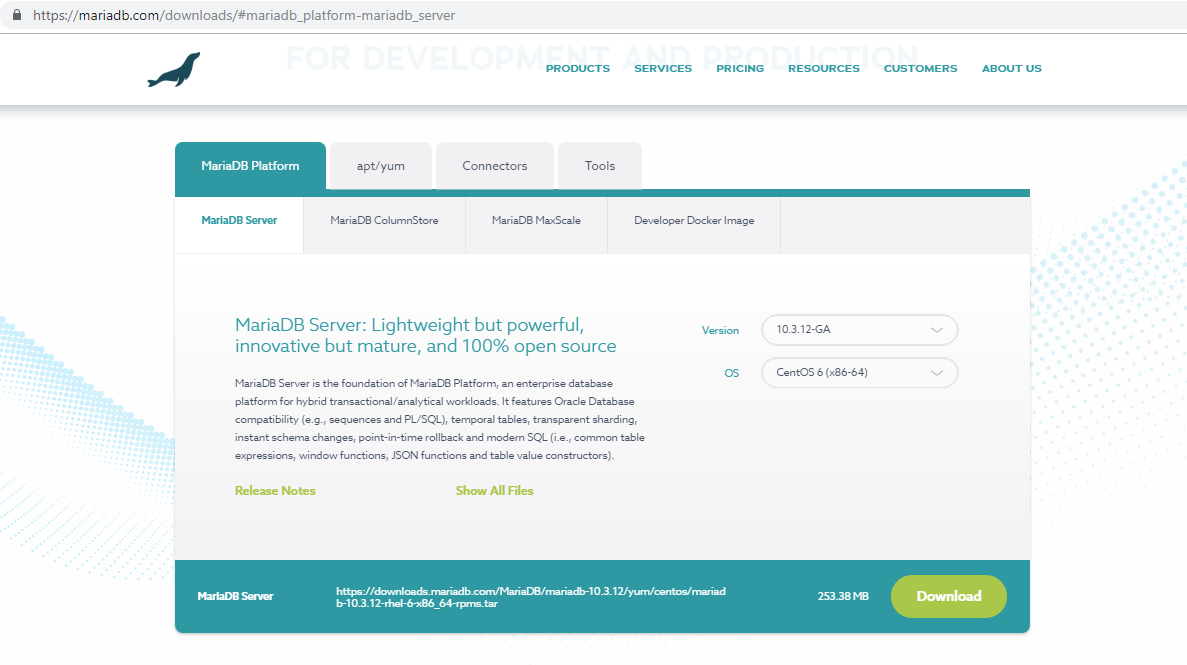 Now based on the operating system we can select the version that we want to download.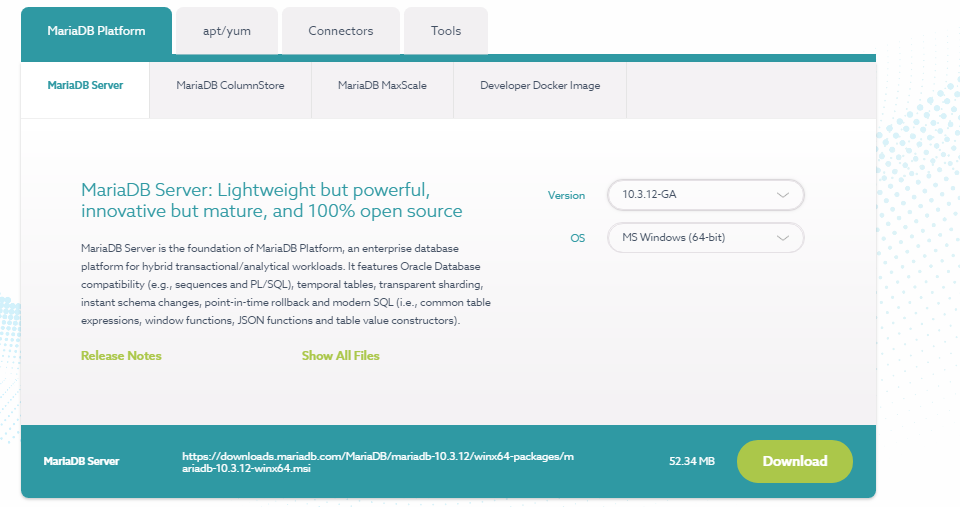 Now based on my OS, I selected Windows 64 bit and selected the latest version i.e. 10.3.12 version.  After downloading, run the setup.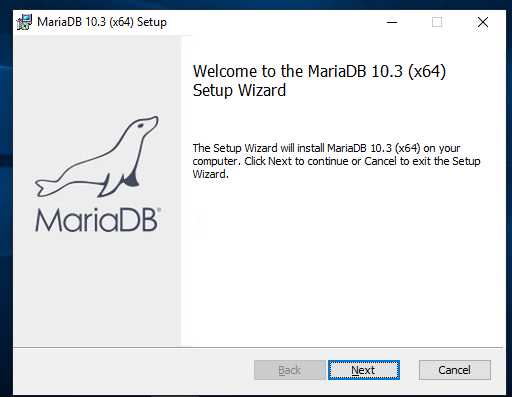 Click Next.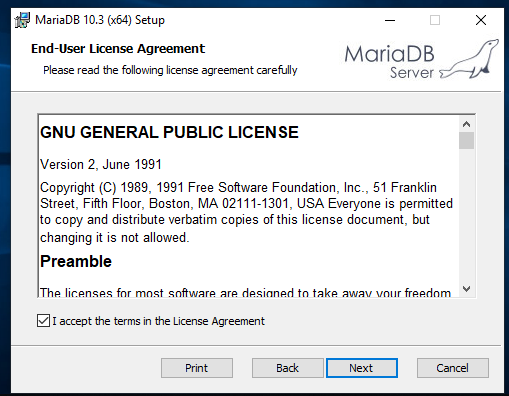 Accept the agreement and click Next.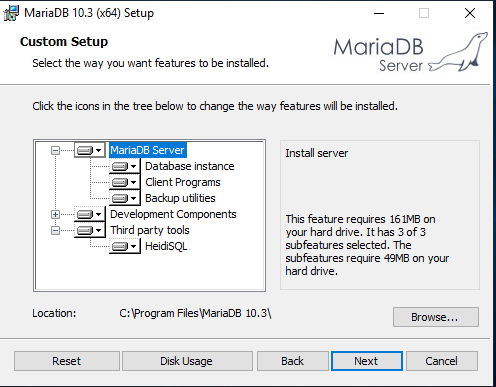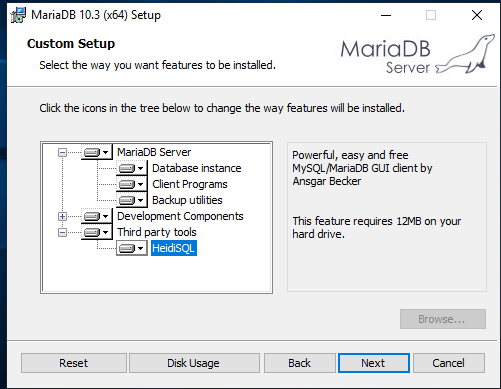 In the above step, we can see there is a third party tool HeidiSQL that also gets installed while we install MariaDB which is free and used to run any SQL statement or edit any structures of databases.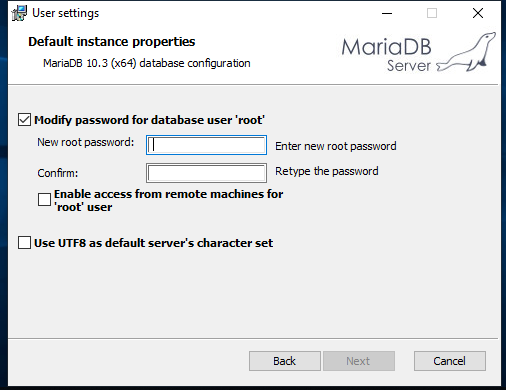 Provide a root password that will be required for accessing MariaDB and if we want we can enable the remote access and select UTF8 as default.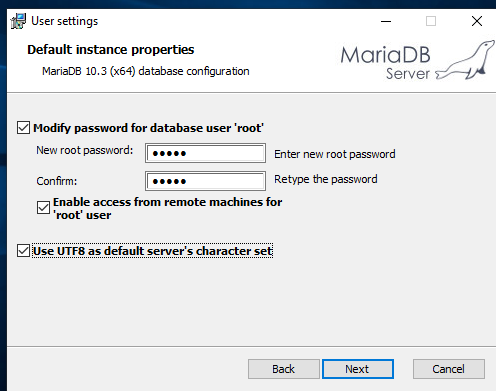 After providing all the required information click on Next.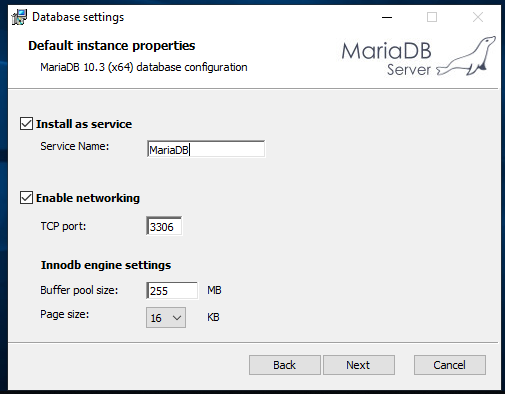 Usually, the default service name appears as "MySQL" but I modified to make it simpler as MariaDB. I am keeping the TCP port and buffer size as default but you can modify it if is already used.
The simple way in windows to verify is to open resmon.exe and verify the network port or open command prompt and type the below command.

C:\> netstat -a -b


Select allOpen in new window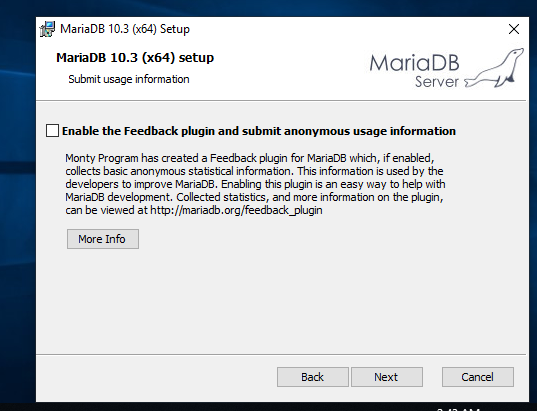 I will leave it unchecked and proceed further.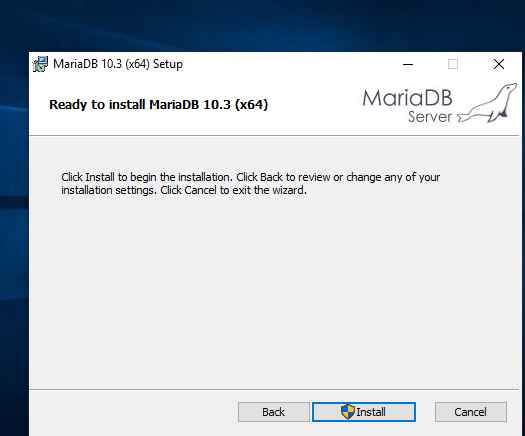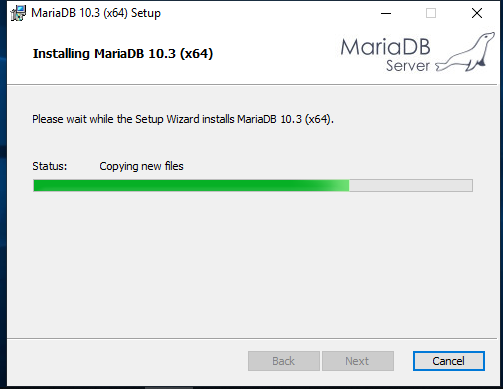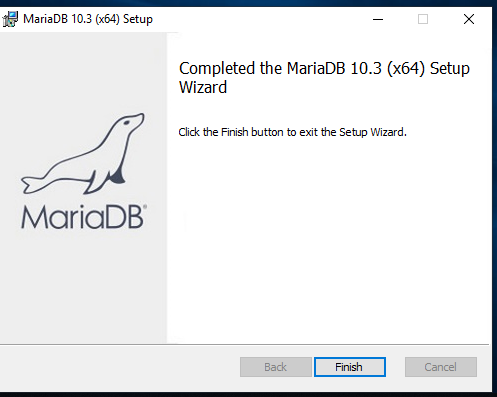 Now our installation of MariaDB is completed.
To verify, navigate to HeidiSQL and open it.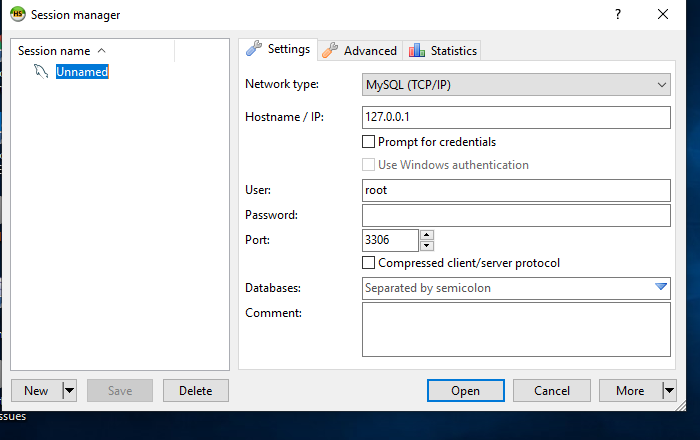 Now provide the root password that we created while installing MariaDB.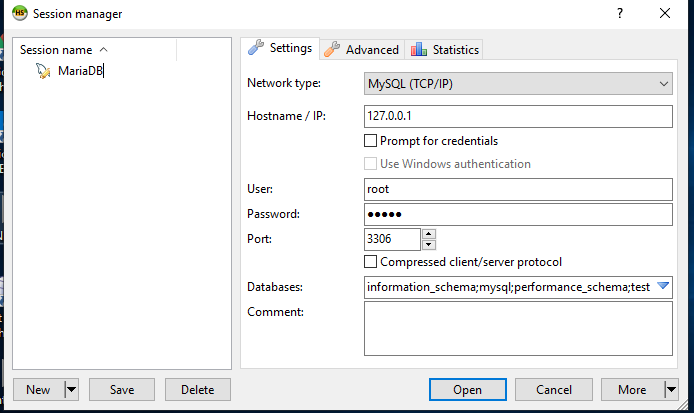 You select the drop-down list under database and select the database you want to open, here I just selected all the existing databases. Now click on open.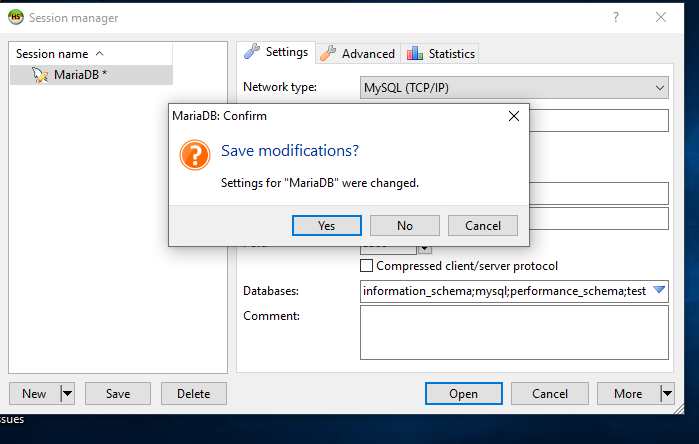 The above messages are shown as I have modified the session name and we can save it so that I don't have to fill all the information again in the future.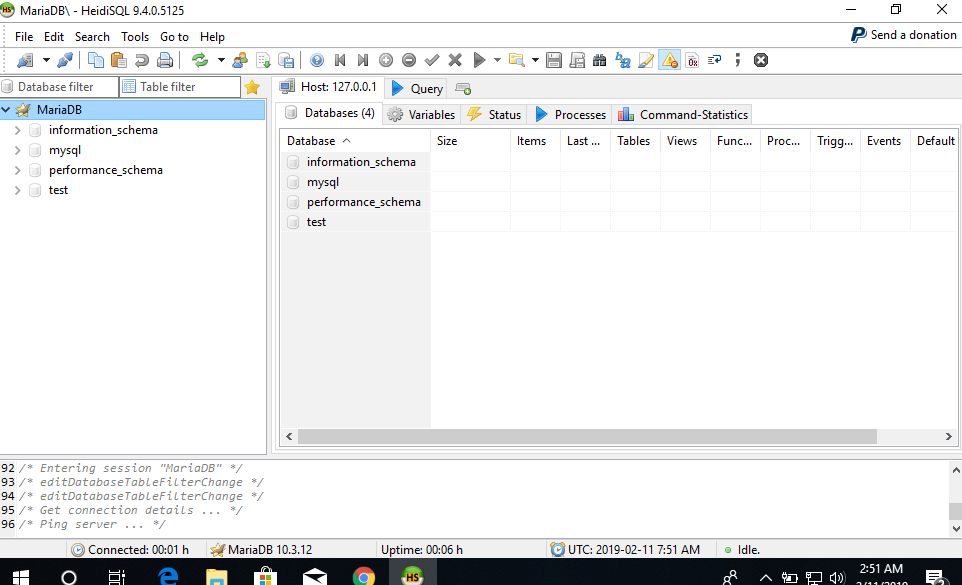 Now we can see that we have successfully logged in to MariaDB.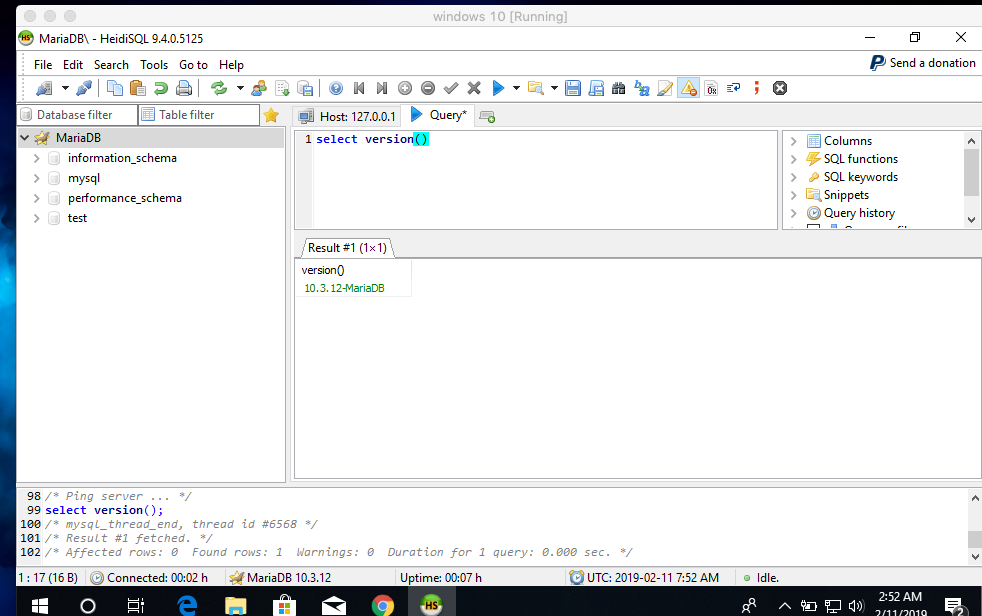 Here we can see that the current database version is 10.3.12 that is the latest release by MariaDB. This brings to the end of this article where we get the basic introduction to MariaDB and how to install it on Windows environment.
Thank you for reading my blog, the reference is taken from one of my article that was published by Experts-Exchange.
Please feel free to leave me some feedback or to suggest any future topics.
Looking forward to hearing from you – Swadhin Ray (Sloba) -( LinkedIn ) ( Twitter )